A1 Roofing Guildford: Professionally Handling Roof Leak Repairs In Guildford
Are there marks caused by water seepage, creating marks on your ceiling and along the walls of your building in Guildford? You may be facing a leaking roof. Call 01483 323087 now for A1 Roofing Guildford specialist emergency roof repair services. Roof leaks can be worrisome to a resident or Guildford property owner. Leaky roofs should not be overlooked, neither should its maintenance be postponed, as it can give rise to moulding, rotten frames, and sheathing in Guildford. Destruction of the insulation and the entire ceiling could ensue in Guildford. Let A1 Roofing Guildford offer you our professional and emergency roof maintenance services to bring back the relief and assurance that your home needs. Call A1 Roofing Guildford on 01483 323087.
Our Guarantee
---
Free site visit and survey
No hidden costs
British standards compliant
Fully Insured
Clean and efficient
Professional workmanship
About A1 Roofing Guildford Skilled Roof Leak Experts In Guildford
A1 Roofing Guildford is a reputable company in the UK that provides effective and dependable services for various roofing needs. A1 Roofing Guildford provide express roof leak repair services for lasting solutions. We guarantee superior services at affordable rates for all classes of roof restorations in Guildford; be it industrial or homestead.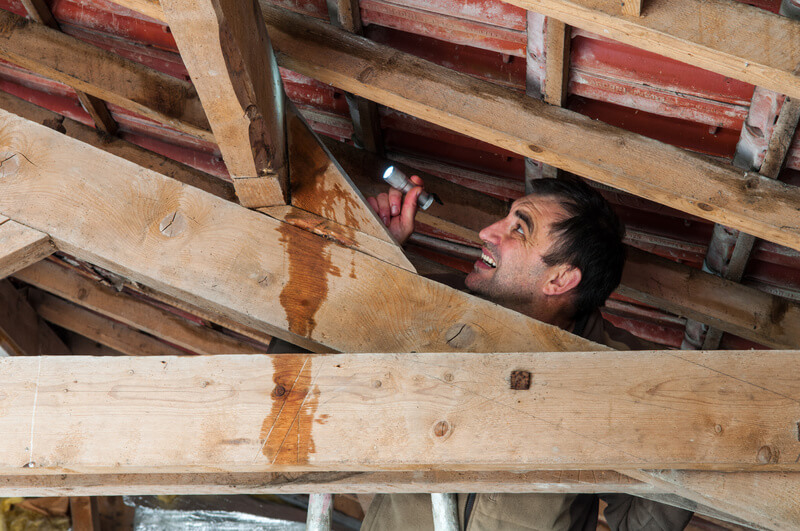 A1 Roofing Guildford not only cater for roof leaks, but also handle other faults in the roofing system, such as damaged tiles and slates, blocked gutters, problems with eaves to name a few. For 10 years and counting, A1 Roofing Guildford have provided excellent roofing solutions to households, property owners, and developers in Guildford. Our A1 Roofing Guildford team is made of accomplished, certified roofers who are familiar with the most recent cutting-edge equipment and techniques in the trade. In addition to comprehensive industry certifications, A1 Roofing Guildford have insurance to cover our clients and ourselves throughout projects. A1 Roofing Guildford have positioned ourselves as a leading brand for timely and dependable roof nstallations, maintenance services, and repairs in Guildford.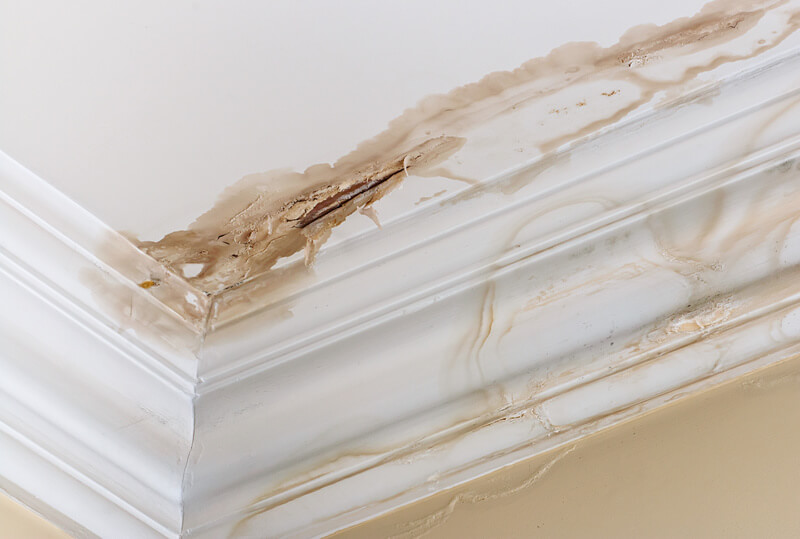 If You Discover Or Suspect That You Have A Leaking Roof In Guildford, Don't Wait
A1 Roofing Guildford can provide temporary or permanent fixes on all leaking roof problems, and restore the integrity and convenience of your home again. Moreover, A1 Roofing Guildford other services include roof replacements. For roof replacement jobs, every new product A1 Roofing Guildford source and install carries a 20-year guarantee. A1 Roofing Guildford will offer a free comprehensive examination of your roof, after which you will be given a comprehensive estimate at the best price.
Our friendly and cooperative team of customer service operatives are ready to listen and offer advice on any roof leak issues. Call A1 Roofing Guildford on 01483 323087 now. You can also order a comprehensive estimate over the phone, or fill out A1 Roofing Guildford simple web forms and you will get feedback shortly. Contact A1 Roofing Guildford helpful and supportive customer service representatives on 01483 323087 for superior quality roof leak maintenance.
Do You Need Help ?
Call Us Now On
Signs That Prove The Need For Roof Leak Repair Services In Guildford
Of all the issues linked to roofing, roof leaks are the most rampant. It is wise to familiarise yourself with some of the most common causes of a leaky roof in Guildford. This helps you identify the root cause of the problem right before you call A1 Roofing Guildford expert roof repair team to fix it.
Displaced Or Shattered Tiles Or Slates
On the contrary, if the lagging fabric is constantly left open to the ravages of intense precipitation in Guildford, it could decay, and may fail to achieve its utmost operational function. Your roof will leak as a result. If rainwater forms pools where the tiles or slates have suffered slippages or damages, leaks could occur.
Failure Of The Roof Underneath
While you only see the tiles and slates on the exterior of your roofing system in Guildford, there's actually an underlay that is designed to divert rainwater that has forced itself through any gaps or cracks in the tiles or slates.
Spoiled Roof Connections
Occasionally, your roof installer may perform a poor job in Guildford, or there could be damages to the flashing at the junctions on the roof. Even a negligible amount of damage in Guildford can rapidly expand when a large volume of water finds its way to this spot. In no time, it will culminate in a roof leak.
All Types of Roofing Work Undertaken
Do You Need Help ?
Call Us Now On
Ice Dam Build-up
In areas that are predominantly exposed to heavy snow, the deposited weight of ice may eventually damage the roof, and the thawing ice will percolate into the cracks created. Your leaky roof issues will be attended to quickly if you call A1 Roofing Guildford team of experts in Guildford. A1 Roofing Guildford will get to the source of the leakage and stop it. At our A1 Roofing Guildford customer service desk, a team of friendly and supportive staff will respond to any issues you may have with roof leaks. They will provide excellent certified guidance. At no charge, A1 Roofing Guildford will give you a quotation and book maintenance services for your roof leakage.customersAt A1 Roofing Guildford, we are building a roofing brand that prides itself in transparent, trusted, and reliable services. A1 Roofing Guildford have over 10 years of excellent service under our belt, a fantastic workforce, great machinery, and full insurance and accreditation. We continue to position ourselves as the sure bet in expert roofing services in Guildford.